Striving towards a sustainable future: Formula E and Hankook Tire
Formula E has an established response to climate change and as Formula E's official and exclusive tire supplier and technology partner, Hankook Tire shares and supports Formula E's core values regarding the environment and gender equality.
FIA Girls on Track
FIA Girls On Track was created by the Fédération Internationale de l'Automobile (FIA) to promote gender equality in the field of motorsports. The program contributes to lowering the barriers of entry into the field of motorsports by providing educational opportunities to girls and young women between the ages of 12 and 18 years old. Currently, Formula E is the host of FIA Girls On Track and Hankook Tire is participating as the Presenting Partner of the program.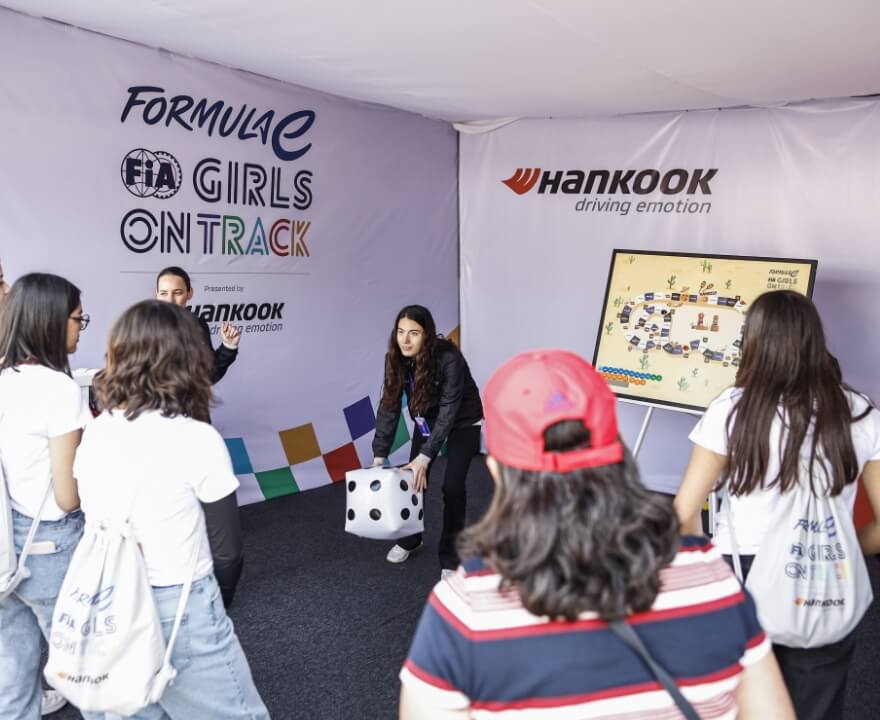 LCA(Life Cycle Assessment)

Because Formula E is sensitive to climate change, the entire process of tire production - from material procurement to manufacturing, transportation, and recycling - must be evaluated for environmental impact in order to supply tires to Formula E. As the official and exclusive tire supplier, Hankook Tire strictly follows guidelines and proceeds with evaluations in order to actively reduce carbon emissions.