[Round 1] Mexico City E-Prix 13 Jan 2024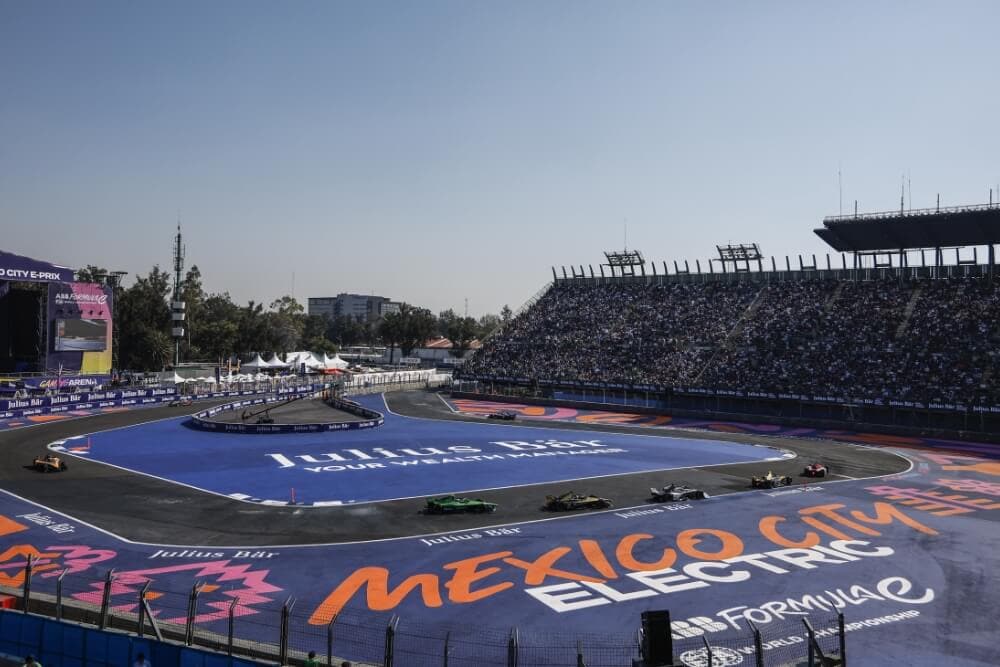 Autodromo Hermanos Rodriguez
Created for the arrival of Formula E in 2016, the track makes use of the legendary Autodromo Hermanos Rodriguez circuit. With race-ready surface and long corners, Mexico City is not only one of the fastest tracks on the calendar, it's also the highest at 2,250m above sea level. The track layout for the Mexico City E-Prix features a mix of long and fast straights and a technical infield section through the legendary Foro Sol stadium. Starting on the traditional start/finish straight, the Formula E grid will shoot down into turn one - home to some brave late-braking manoeuvres. After a long and fast Turn 2, the pack will make their way around Turn 3, which breaks off left into a four turn sequence. Looping back around a hairpin, Turns 6 and 7 get technical, with a straight and sharp right-hand bend leading into new chicane complex for a quick blast into the legendary Foro Sol stadium section. Leaving the stadium the drivers will then jostle for position out of the iconic Peraltada curve in the run to the finish line.
Autodromo Hermanos Rodriguez
The Autodromo Hermanos Rodriguez circuit, located in the southeast of Mexico City, is named in honor of the famous Mexican racing drivers, brothers Pedro Rodriguez and Ricardo Rodriguez. With the nature of Mexico City's topography, it is located at an altitude of 2,250 meters above sea level, and the track surface is known to be rough.