[Round 4] Hyderabad E-Prix 10 Feb 2024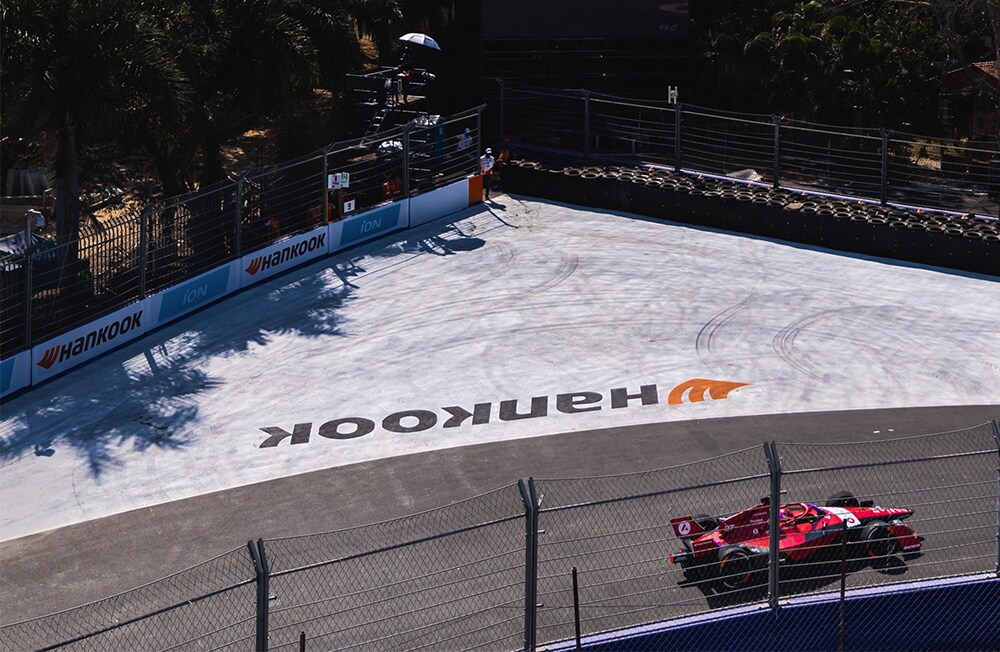 Hyderabad Street Circuit
A lap of the Hyderabad Street Circuit starts with a high speed lakeside run along the heart-shaped Hussain Sagar lake, before heading towards the first of the key overtaking spots at the Turn 3 hairpin - as the cars jostle for position with the giant Buddha monolith statue observing from the water. From here the track loops back round from Lumbini Park, where a quick right-left flick launches the pack down a short straight to a sharp left-hander that feeds into a tricky tree-lined series of turns. The final sector sees a short run into a 90-degree right-left chicane, then it's just a right at the roundabout before the run to the finish line.
Hyderabad Street Circuit
The Hyderabad Street Circuit is a 2.835 km urban circuit in the city center of Hyderabad, Telangana, India. The track in and around the Secretariat Complex winds through Lumbini Park on the shores of Hussein Sagar Lake.