[Round 14] Rome E-PRIX 16 Jul 2023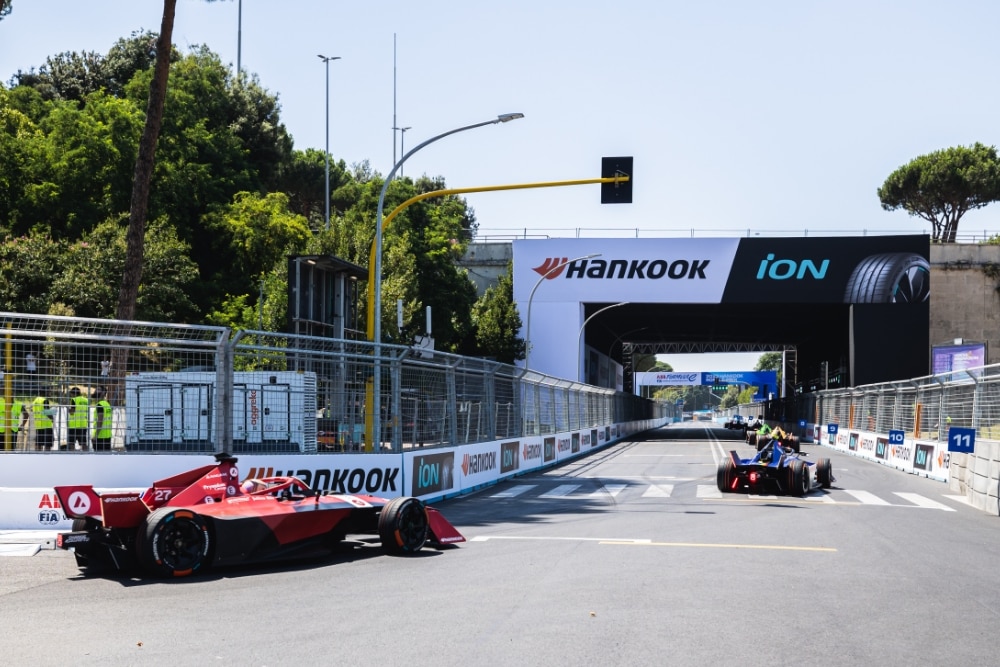 Circuito Cittadino dell'EUR
As one of the longest tracks on the calendar, the Circuito Cittadino dell'EUR races around the Obelisco di Marconi, against the backdrop of the iconic Colosseo Quadrato. The Rome circuit features plenty of challenges for the drivers with undulations, lots of elevation changes, uneven surface and that jump - it's a technical and fast track with long straights and a host of passing opportunities in the Eternal City.
Circuito Cittadino dell'EUR
The EUR Civic Circuit (Circuito cittadino dell'EUR) is an urban circuit located in the EUR area of Rome, Italy. The length of the track is 3.385 km and consists of a total of 19 corners. Both the start and finish straight courses have been changed to make overtaking easier with a longer and faster straight course.