[Round 11] Jakarta E-PRIX 04 Jun 2023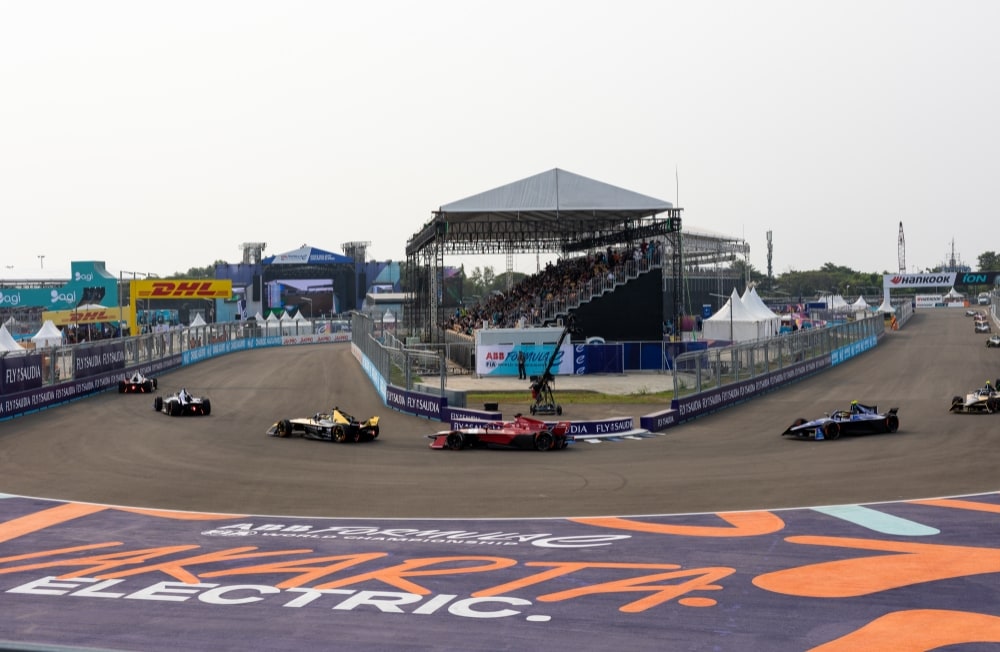 Jakarta International Circuit
The Jakarta International E-PRIX Circuit might be a purpose-built circuit but it pulls in all the best elements that we're used to in all-electric street racing. Expect a fast lap around this flowing circuit. The 2.37 km circuit kicks off with a long run into a tight opening sector into a flowing series of turns and banked corners lead to a tight complex to round out the lap with a long run down the fast start/finish straight. The layout itself is inspired by the Kuda Lumping (or Flat Horse in English), a traditional Javanese dance that portrays troops riding horses made from woven bamboo and decorated with paints and fabrics. The movement leaves the dancers in a trance-like state where they often display feats of strength and physical endurance - something the drivers will need when they tackle the circuit.
Jakarta International Circuit
The Jakarta International e-Prix Circuit is a circuit located in Ancol and consists of a total of 18 corners. The dynamic track offers the right mix of low-speed, medium-speed and high-speed corners to test the car's full potential.